Finding A List Of Customs Brokers Contact Details
You know the nightmare scenario - it's 7:00 PM on a Saturday, your truck is parked, the paperwork isn't set up at the border, and you're at a port of crossing where the customs broker doesn't have an office.
Who does this customs broker use at the port of Detroit, Michigan? Who does that customs broker use at the port of Osoyoos, B.C.? Which broker is 24/7? Who do I call? If I email jack@thisbroker. com, is Jack even working? How will I know they will receive my message?
Worse, both brokers are closed and you don't have their after-hours number.
You just need a human to talk to in order to get your shipment set up & cleared so you can continue on your journey.
We feel your pain. There are over 300 customs brokes in Canada and thousands in the USA and NONE of them have an office at every port, and there is no easy-to-use directory, a "Yellow Pages" just for Customs Brokers, Agents & After Hours... or.. wait... is there?!

YES, there is. Zipments.io has been furiously working on the ultimate customs broker contact system.
Our Customs Broker Directory is the most complete listing of Canadian AND USA customs brokers on the planet.
Just some of the information in our directory:
Customs broker security code / customs broker filer code
email address for service and email address for where you should send documents
Customs Broker Website address
Google Maps link/directions to the customs brokers office
Customs Broker phone/email eaddress/fax number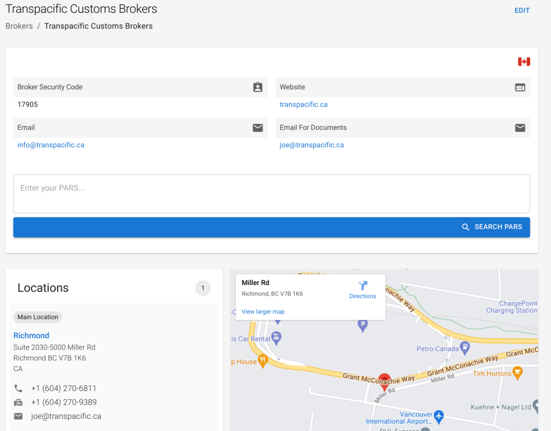 Coming soon to our directory:
Customs Broker After Hours contact information
Customs Broker agent they use at a port where they don't have an office.
And more!
What other information would you like to see in the customs broker directory?

Let us know in the comments!