How To Pass Your Roadside Inspections With Ease
When you're a trucker, roadside inspections are never a pleasure. For truck drivers, going through a roadside inspection can be stressful because it takes away from driving time, while adding pressure to ensure drivers are fully compliant with laws and regulations. It is inevitable that one day, likely sooner than later, you may be flagged down for a roadside inspection. You want to make sure that everything is in order, so that you don't get stuck with a citation or placed out of service. There are a few key things every trucker can do to prepare to pass their inspections easily.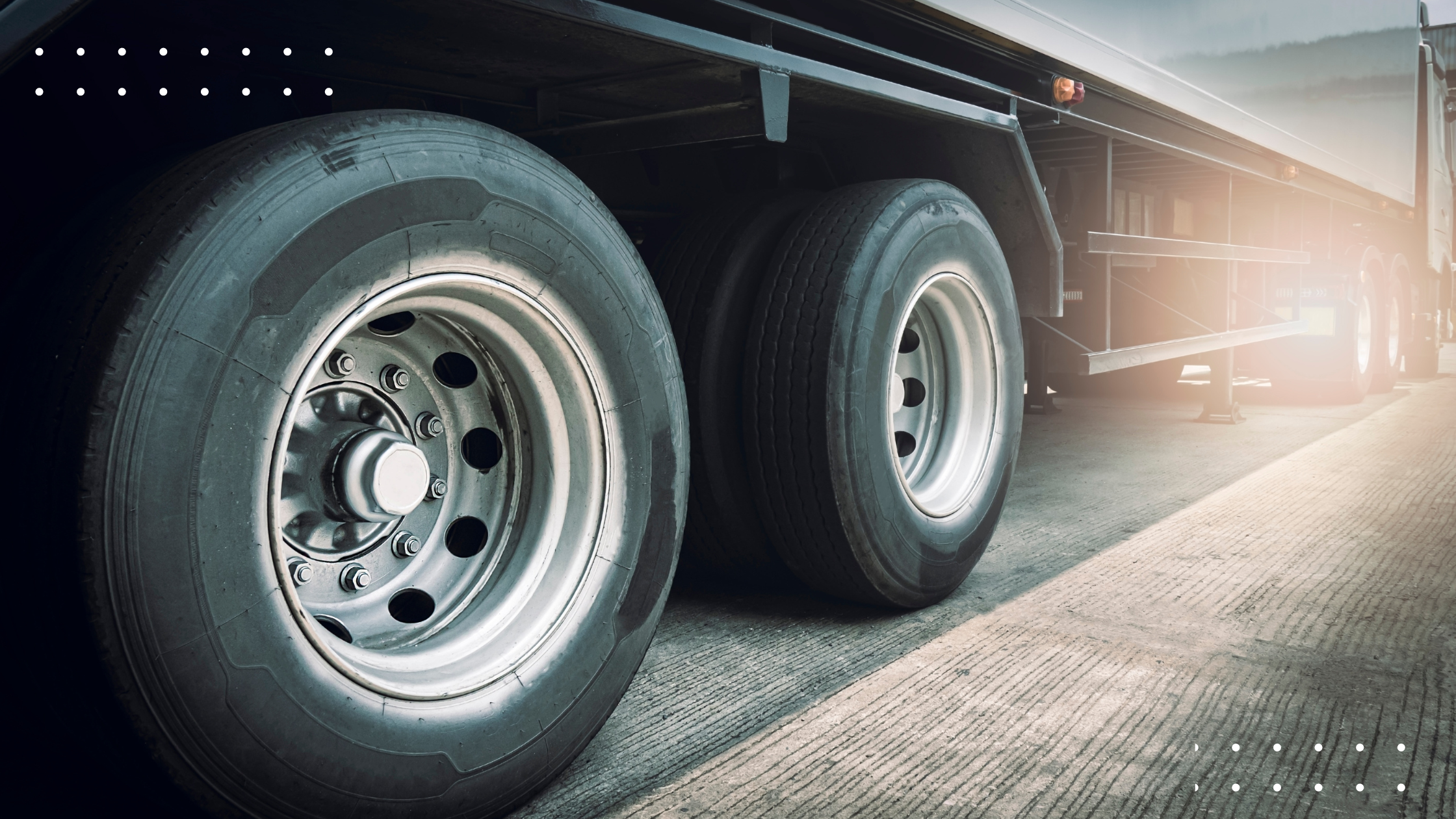 What Are Roadside Inspections?
Roadside inspections are regular inspections, performed by the Department of Transportation (DOT), in an effort to keep dangerous drivers and vehicles off the roads. While it is a nuisance to deal with when trying to deliver your loads on time, every truck driver at some point is subject to them, so it is important to stay prepared. When pulling up to a weigh station you may see the signal to pull over for an inspection, or during road safety initiatives through the year.
Often, the trucks which get inspected can be at random, such as every 5th truck or simply filling up the inspector's daily quota, so do not take it personally if you're flagged down for an inspection. Sometimes, an inspection may also come about due to a moving violation that may be observed, such as speeding. As part of the citation process, the officer who pulls you over may conduct an inspection. Other times, inspections occur based on ISS score, which is tied to a company's violation history as well. Every company has an ISS (Inspection Selection System) score, and it factors in the company's previous inspection results and safety scores. Truck driver's CSA scores affect the company's safety scores. So often trucks end up pulled over for roadside inspection due to the company's ISS score, which should remain lower.
In order to stay in compliance and complete your roadside inspections with ease, there are a few ways to prepare:
Complete Your DVIRs
One of the key things to check off your list before heading out, is your pre-trip inspections. Completing the DVIR (Driver's Vehicle Inspection Report) will allow you to look at all the necessary components and check them off your list, so you are less likely to have any issues when facing inspection. Your DVIR will usually contain a look at brakes, battery, horn, safety equipment, exhaust, mirrors, tires, and windows. However, you should be paying close attention on your own to any issues or changes with your truck, and make sure you are prioritizing your own safety. Brake problems and tire issues are some of the most common violations, so make sure you are paying close attention to your vehicle and that you practice regular maintenance.
Be Aware Where Your Emergency Supplies Are
Your triangles, fire extinguisher or other emergency supplies should always be in mind and accessible to the driver. This is not only a safety benefit, but it will allow you to pass any roadside inspection with a little more ease, as you are showing preparedness and attention to detail.
Clean Your Vehicle
Inspectors do look for the general condition of the vehicle, as well as the mechanical parts. You want to make sure that you clean dirt or dust off the mirrors, windows or any areas needed for visibility. Clean the interior of your vehicle as well as the tires, when applicable. The inspector can complete the inspection quicker in a walk around when the truck is clean and easy to see, as it lets them know you are responsible and maintain your vehicle properly.
Be Honest About Problems
While it may sound counterintuitive, you may benefit by telling the truth about any known problems, which could cause further inspection. The inspector is more likely to go easier on a driver when they are upfront and honest, and at times you may even end up getting a citation waived as a result, because it suggests that you know about the issue, it was found out recently and you are not taking the steps to resolve it.
Prioritize Proper Load Securing
It is beneficial to carry any extra equipment, such as straps or tarps, needed to secure the loads you are carrying. One of the most common reported problems in roadside inspections is loads which are not secured in a proper manner, which can be both frustrating and waste your time. Illustrating that you are responsible and take your work seriously will benefit you in the inspection as well, so it does not hurt to be prepared and carry extra equipment when possible.
Review Your Annual Vehicle Inspection Report
Each year, the annual report will outline what will be considered closely on the roadside inspection, and what you may need to focus more attention toward. There is a lot of benefit to going over what may be checked, in order to make sure you have taken care of this in your own pre-trip inspection. Be sure to review your report at least once before the inspection period in your area. As well, make sure you are not carrying anything prohibited in your cab, such as radar detectors, as the FMCSA does not allow them.
Understand How To Work Your ELD
Inspectors will look at your ELD in order to see how well you've been logging your hours and whether you are in compliance, so make sure that you know how to work your electronic logging device (ELD). You should know how to access and email your logs to the inspector, as this will save you time and speed up the inspection process. For RODS compliance, you will log every 24 hours, while for your HOS you need to watch your hours and make sure you are not exceeding the limits. These days, ELDs log automatically, so just keep an eye out for your warnings of when you may be running out of hours and keep in mind where you may be parking for your off-duty time.
Organize Your Documents
You want to ensure your documents are ready and in order, to avoid scrambling last minute to find them for the inspection. You can benefit from carrying a binder, as it helps keep things organized and easily accessible. For peace of mind, keep things in order. Your CDL, registration, vehicle insurance, Record of Duty Status, annual inspection records, Medical Examiner's Certificate, permits, and any other paperwork (especially if you transport hazardous materials), should be nearby and easy to find. Organization will save you any additional stress during an inspection, so you can step back and not worry about the process too much. All load paperwork should also be included and present, including Bill of Lading. Some other relevant paperwork you may need to consider and have at hand can be:
SPE (skill performance evaluation) certificate
Medical card of waiver if applicable
Any exemption paperwork (such as seatbelt exemption) if applicable
Know the Most Common Violations In Order To Avoid Them
In order to stay ready for your next inspection, one important factor to consider is to be aware of common violations that result in either a citation or out of service order. While it is dependent on each truck and driver, drivers do have access to yearly reports published in the media, outlining some common errors that have been made. Some of the most common offenses that have been flagged in roadside inspections, and errors to be avoided are:
Tire issues (underinflated, too worn etc.)
Loads not secured properly
Brakes that are out of adjustment or having issues
Damaged lights
Windshield obstruction or damage
Oil leaks
We know inspections can be frustrating, as most truckers have exceptional safety records and skill, however, it is an inevitable reality in this industry. Keeping in mind what the inspection entails, and keeping up with your regular maintenance and pre-trip or post-trip inspections can make all the difference. Don't let your truck get out of service by ensuring you're properly prepared before leaving the road. Remember, do not stress yourself. You're expected to pass your roadside inspection and get back on the road. Safe trucking!