Should You Use a Freight Broker: The Pros and Cons
The biggest challenge in freight and logistics is the lack of information. When shipping something between two locations, there are many aspects that need to be taken into account: the type of transport, where the shipment is going and how much time it needs. To simplify, shippers sometimes consider using freight brokers. Freight brokerage is the bridge between carriers and transporters that connects them. However, like all systems, it is not without its challenges. If you are considering using a freight broker, a few key factors should be understood first.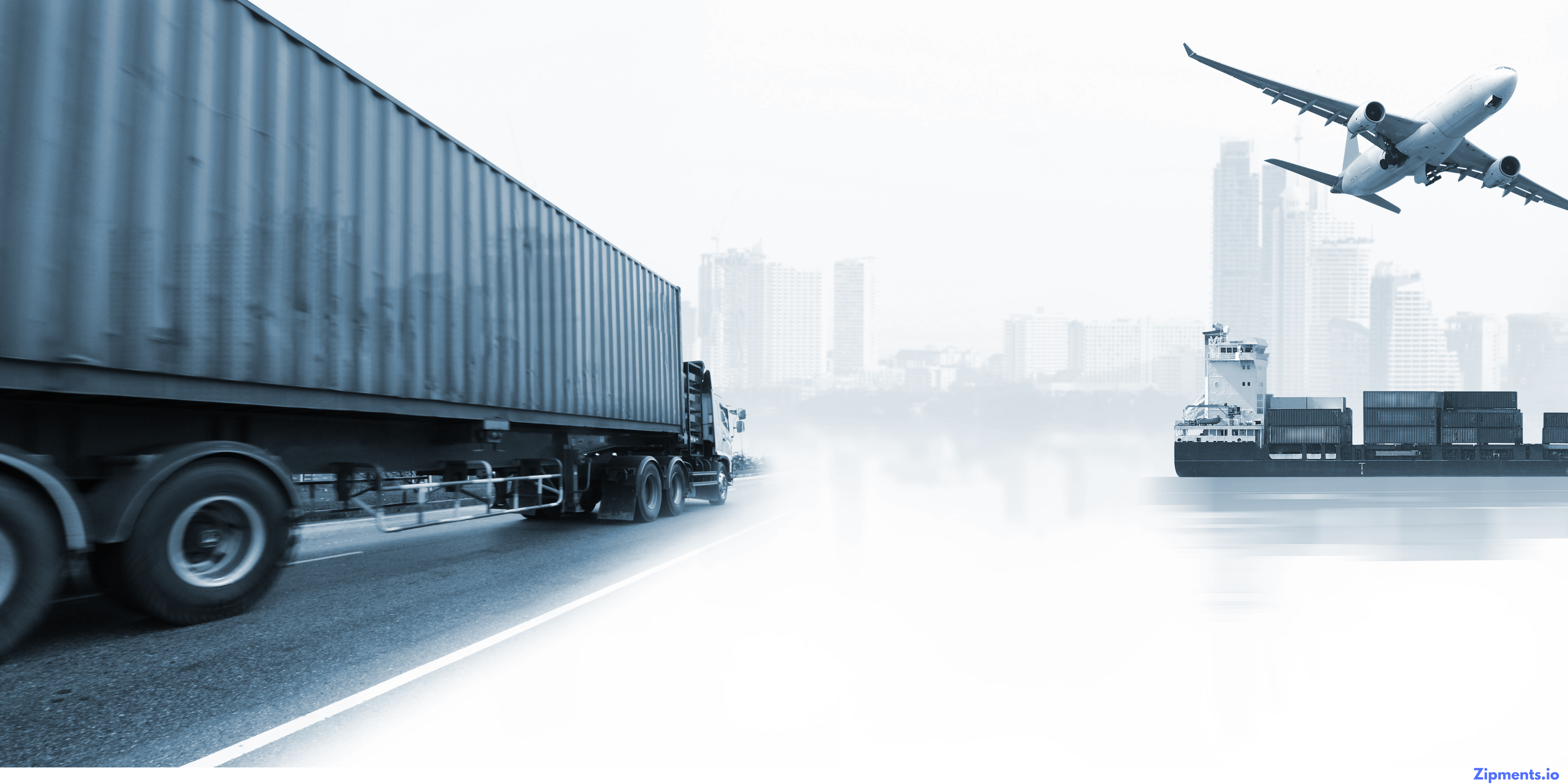 A freight broker is the licensed individual who can use its market knowledge and network of different carriers to transport freight for the shipper. Freight brokers are the intermediary between shippers and carriers, as they help assist shippers by taking on some of the coordination and paperwork duties.
When choosing a freight broker you want to consider:
Are they licensed?

Are they offering freight capacity at the best price?

Do they vet the carriers in their network?

Reputation and reliability
Who can use a freight broker?
Freight brokers can be used by shippers or businesses of any size, but those who ship large quantities of goods may especially benefit. For those shipping large quantities, freight brokers can help the business find better pricing and volume discounts through their carrier network.
However, you do not need to use the carriers that the freight broker suggests; you can also use a carrier you may have a relationship with already. It is not a matter of one or the other. If capacity is expanding, or the carrier does not normally carry the new goods that the company is planning on shipping, then in this instance a freight broker can help with the process of sourcing the transportation.
What can you expect from a freight broker?
If you are considering using a freight broker, they will usually request for some basic information from you in order to provide you with a quote for the service. In order to provide you with an estimate, the broker may ask for:
Origin and destination of your shipment

The type of cargo or freight you are shipping

Weight and other dimensions

Any other services or accessorial charges

Your desired delivery date or timeline
The freight broker makes money by charging a percentage of the total freight bill, for their fee. The percentage depends on the services provided and will be arranged ahead of time. Some freight brokers may even choose to charge a flat fee per shipment that is permanent and not dependent on the total bill as well.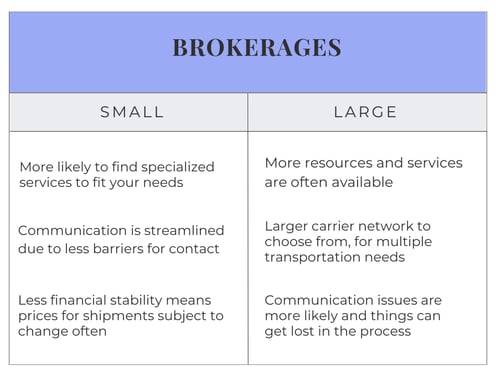 When to use a freight broker?
The most effective case for using a freight broker may be for new shippers who do not have knowledge of the process, or when there is a need for shipping but the carrier you are working with is out of capacity and booked up, then the network of carriers a freight broker provides can be of use. They can provide additional capacity or find the trucking company that can transport specific goods safely. If there is change in the volume or types of goods shipped by a company, a freight broker can help provide guidance on the matter.
Shipments that are hazmat or large quantities for instance, are more complex to transport, as well as shippers may lack market information, so having the expertise and network of a freight broker can help guide the shipper smoothly through the transition.
DISADVANTAGES OF USING A FREIGHT BROKER
Quality control: It is important to check the reputation and reviews of any freight broker you choose, and look for a proven track record. Because there are many hands on the freight and someone else handling it, it makes it harder to measure quality control. Since freight brokers work based off volume, they are not as eager for contract or low volume lanes, so they tend to leave these low volume lanes under-serviced.
Shippers also tend to lose sight of their freight once the load leaves, and would require technology used by the freight broker to access their needed data, which creates barriers. This lack of visibility makes way for less control.
If you want to take more control over your shipment, you can use a platform like Zipments.io, which offers streamlined communication and visibility for shippers, drivers and brokers.
Unexpected Fees: When working with a freight broker, sometimes hidden fees can show up on your final bill that you are not prepared for, because you may not read the fine print. Ensure to have open communication upfront to avoid surprises. Individual brokers work on commission, and in order to maximize profit, middleman fees can be high, which then translate onto the shipper.
Room for Error: Freight brokers use technology to maintain their network and process, so if there are issues, then this will impact your shipment as well. More hands on your shipment also means more room for error, so trusting the freight broker is key. The most common issue arises when there is lack of communication. Though freight brokers have a carrier network, this can also mean that the matching of the carrier is not ideal for the shipper always, as they work from their network and not outside of it. The pool of carriers may be limited. If something happens, the response tends to be slower and usually during business hours, which means drivers and shippers are left in vulnerable positions if something happens or a carrier cancels a load last minute.
Less Stable: Freight brokers do not respond well to market changes, because of high overhead. This means that their operating model is not sufficient to withstand periods of shifts between high and low demand. Each broker takes time to match carriers and shippers, so with recession or market changes, we see less reliability.
BENEFITS OF USING A FREIGHT BROKER
Costs: Because freight brokers have a large network of carriers, they can leverage the size of this network to find the best prices, using experience and load volume as the qualifiers. A shipper calling a carrier will usually get the standard rate, as opposed to a freight broker who has a pre-existing relationship with them. Since freight brokers provide carriers with a large volume of goods to transport, they are more likely to get discounted rates.
Speed: The size of the freight broker's carrier network allows them to have more control over shipping timelines. One thing to consider is communication, though, because when you have another party involved in the freight shipment, things can become complicated. A freight broker can also take care of tracking and manage the timeline of the shipment, removing some pressure off the shipper or company.
Convenience: A freight broker has access to multiple modes of transportation, and can find transport for a variety of cargo. If you are transporting liquid, or need refrigerated transport as opposed to dry goods, there is a difference in the transportation process and carrier needed. Instead of tracking down different trucking companies, a freight broker has access to all, a one stop shop. More shipping options means more flexibility. The freight broker can also offer more services, like warehousing or docking.
Handling Paperwork: A freight broker has teams which work on keeping carrier records up to date, and checking into licensing, insurance and regulatory compliance, taking some stress off the shipper. They can also handle all the paperwork on your behalf and ensure regulatory compliance. Freight brokers will know what documents are required from you, and the paperwork involved, such as bonding or insurance, to avoid costly mistakes in the process.
For motor carriers, a freight broker can help with marketing aspects and connecting them with freight. They also make arrangements and communicate with shippers, making the process less of a burden for carriers.
As the world of freight moves ever faster, there's more to it than just getting a shipment moved. Companies considering using a freight broker need to assess their unique business needs, whether they need more capacity or if they are trying to change operating costs. It is important to consider whether a freight broker has good communication practices in place. Freight brokers can be a great resources for a business, by removing the challenge of finding carriers for you, but it is important to do your research and consider if the partnership will be beneficial for both of you in the long run.