US Carriers Transporting To Canada: Checklist
US carriers or truckers who are transporting to Canada may end up delayed at the border due to a few common and minor errors. It's easy to forget small details when there is a lot to worry about, which is why we've compiled a simple list of items or documents you need to pass through the Canadian border.
You first need a Canadian Carrier Code. This is a four character code used by customs at the border. To apply you an use the CBSA website, it usually takes within 24 hours up until maximum 3 days from submission. You can also use the Zipments Carrier Code application form generator for free, to save time and get your form submitted easily and quickly.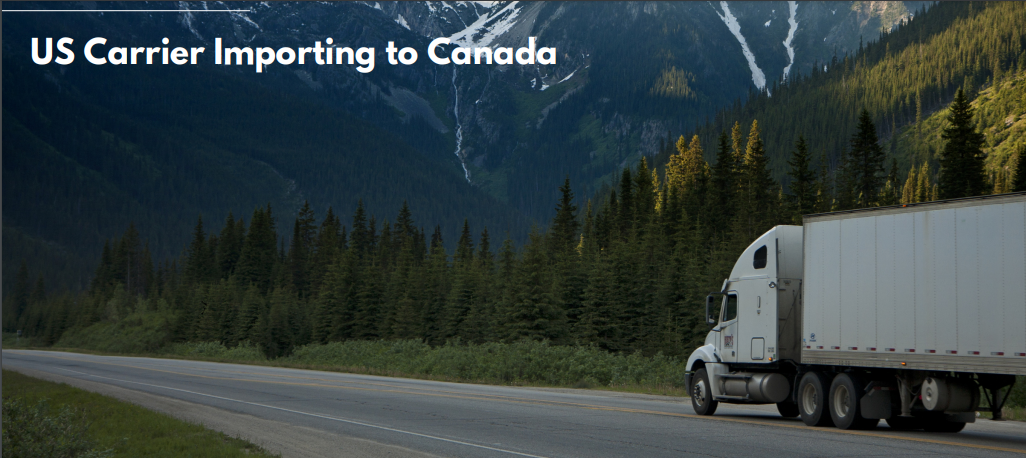 You do NOT need a CRA business number when applying for your carrier code, this is only for Canadian companies. You can leave this section of the application blank if you're a foreign entity (from the US).
You also need a PARS code/label. This code or label is essential for your documentation to enter Canada, and it will be scanned by customs at arrival. You can purchase one on Zipments.io, or get a temporary emailed one to you, which you can print out yourself, if you're out of time or run out of labels.
ACI eManifest information must be on file with CBSA at least 1 hour before arrival at the border. You may get fined or delayed if it's less than one hour. At border you will present the ACI lead sheet, which contains your bar-coded trip number, or a bar-coded cargo control number (for example your invoice and PARS sticker).
Each country has its own visitation rules. For Canada, as of January 2022, ArriveCAN information is to be submitted about 72 hours prior to arrival. This is a mobile app or can be found on the Canada.ca website, and it contains information about the trucker, including vaccination status. You can look up each country's rules prior to your trip for easy access.
So before you head out and towards the Canadian border, in addition to your standard trucking procedure (your CDL, passport etc.), bring the following:
In a time when the stress of fuel prices is causing a burden and weather conditions are enough to tackle, planning ahead and preparing all your necessary documents will make for an easier trip. Keep on truckin'!