The 3 Essential Steps In Customs Clearance
Customs clearance is the most important process in global trade. If you are shipping goods between Canada and the USA, there are a number of regulations and rules which need to be followed. Customs clearance is one of the biggest challenges for international businesses, but it doesn't need to be. In order to pass through customs with ease, it is beneficial to understand the main elements of customs clearance and how to get through each step.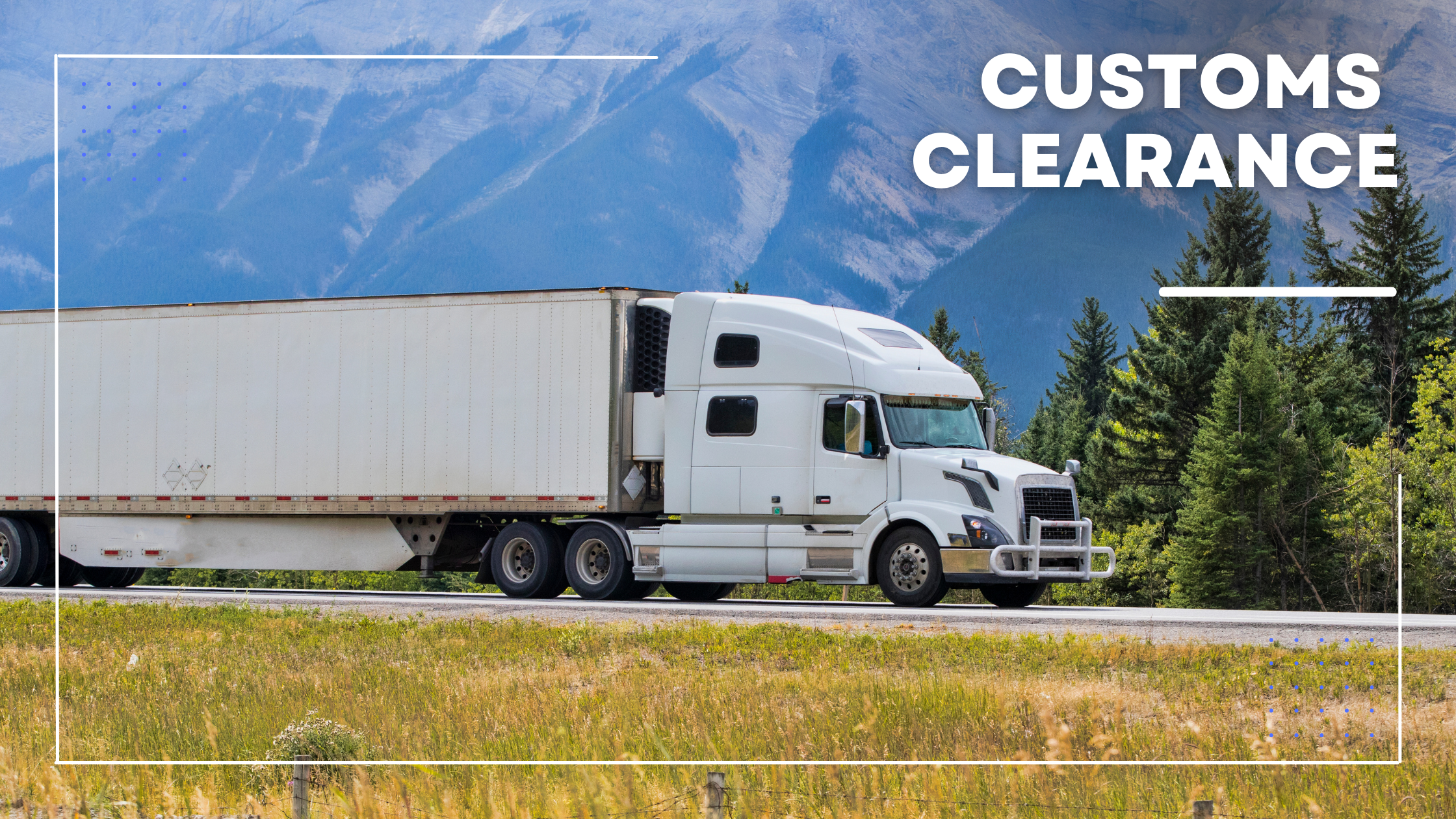 Why Does Customs Clearance Matter?
Customs clearance is the process which helps you import goods from one country to another. The process involves preparing some paperwork, including invoices and shipping documents. When you do cross-border shipments, you need to be familiar with the import and export rules.
The customs official's role is to check any incoming or outgoing shipments to ensure safety and that shipments comply with international trade laws. Regulations must be followed pertaining to the specific country the shipment is heading into, in order for the goods to be cleared. Sufficient documentation must be submitted ahead of time, as well as present at the border, in order for shipments to be cleared to cross.
Technology has allowed for a speedier border experience, but it still require preparation. Pre-arrival documentation can be submitted using the ACE and ACI eManifest, which allows customs to see what shipments are coming in, before they arrive. The eManifest also works along with PARS and PAPS numbers, so carriers can often track and see if they've been cleared to cross before they even arrive at the border.
You can accurately track your PARS and PAPS using Zipments, and get rapid shipping labels for your next trip.

Paperwork Process
The way in which documentation is taken care of in the process of customs clearance is often that the broker will collect and gather relevant documentation needed for goods to cross the border. A broker is hired for a specific shipment, and their job is to gather relevant documentation for the shipper, including documentation showing that duties or taxes have been paid for the shipment, which also requires arranging that the fees are paid on time.
To import or export goods, you do need to complete a customs declaration. Essentially, this process is fairly straightforward and requires only a few pieces of paperwork. Required documentation will depend on what your shipment contains and where it is going.
Some of the documentation you will often need for speedy customs clearance will include:
Bill of Lading

Customs Invoice or Commercial Invoice

Packing List

Certificate of Origin
There are usually fees or added charges when a shipment does not have the necessary paperwork for clearance, so documentation is essential in this process not only for time, but budget purposes as well.
When it comes to document inspection, customs officers will usually check paperwork as the start to the customs clearance process. You will need to have all documents in order before you continue to the next steps. They look for contact and goods information found on the customs invoice, such as shipper and receiver, export date, value of shipment and description of the goods.
Some shipments require additional documentation and usually a broker would be informed on this matter and prepare it ahead of time. It is important to understand regulations for the country you are importing to. When importing to Canada, for instance, you need a Canada Customs Invoice specifically, not just a commercial invoice.
Customs Invoices
Arguably one of the most significant documents in international trade and customs clearance is the customs invoice. The invoice is used to determine duties, fees and taxes, and for commercial shipments this is crucial, if they are to cross the border. The invoice contains the value and description of the product, as well as terms of sale. It is different from a packing list and must be included with commercial shipments. The invoice must include relevant details such as:
Value of each item
Complete and detailed description of the contents of shipment
Tariff, or HS Code
Country of Origin
Quantity and unit of measurement for each item
You can create a U.S. or Canada Customs Invoice with ease, within minutes, by using the Zipments invoice form. The completely free invoice form cuts your work in half, as AI technology automatically generates the relevant tariff codes for your shipments, so you can get it right the first time.
Duties, Fees or Taxes
Shipments over a certain monetary value are subject to duties and fees, or taxes, as per regulations of the country they are heading into. Customs brokers role is to ensure that duties or taxes are collected or prepaid for the goods, as they are familiar with the laws in the country and can help a shipment pass through. The broker can calculate and process the payment in advance, as part of their role.
In order to calculate the duties, fees or taxes, there needs to be awareness of the value of the shipment. Customs officials will check if duties have been paid, and unless you are a bonded carrier, you may be delayed until the payment is made. Bonded carriers are authorized to move "in-bond" shipments beyond the border, for holding at a warehouse until fees are paid.
You can also use Zipments to calculate duties or fees you may need to pay when importing into Canada, so that you are able to budget and handle these matters early. It's completely free and easy to navigate.
DDP and DDU Shipments
DDP (Delivered Duty Paid) shipments are marked to indicate that duties, fees or taxes have been prepaid.
DDU (Delivery Duty Unpaid) shipments are marked to indicate that they need to be forwarded to a customs broker in order for the amount to be collected. These types of shipments usually incur extra fees, for storage or handling for instance.
Completion and Release
When the appropriate fees, taxes and duties have been paid to customs for the shipment in question, then the shipment can be released by customs. A release means that the shipment is free to move beyond the border and to its destination, rather than being held at customs.
Customs clearance is a complex process and it's important to be prepared for it. Understanding the import-export rules and regulations, is key to completing your cross-border shipment of goods. When you use one platform, such as Zipments, to gather and store all your documents, the process is simplified and ensures less error. Customs forms, tariffs, and fees—it's a new world when it comes to shipping freight. Let us help you through the paperwork and inspections, so you can focus on your business.