The Role of Bonded Warehouses In Cross-Border
A good warehouse is one of the most important investment a business can make. In a world where cross-border trade is a growing trend, the need for safe and secure warehouses is growing as well. Arguably, one key component of cross-border freight transport is the ability to manage the movement of goods through customs and borders, without the risk of cargo damage or loss. When considering international trade, it is significant to understand the role of bonded warehouses in the import and export process, and exactly how bonded cargo is handled differently by customs.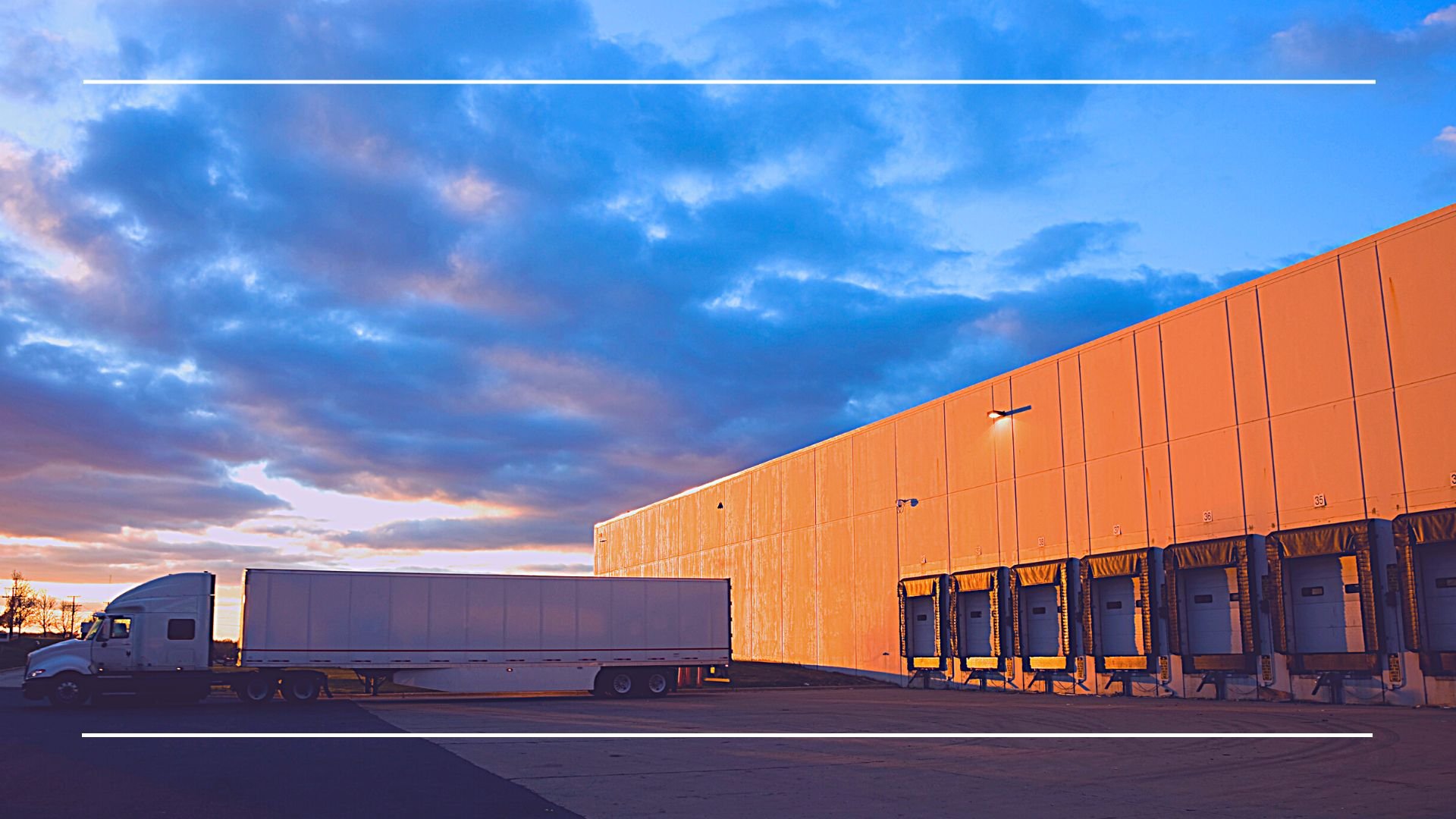 Warehouses are not just a place to store goods, they can also be an integral money saving and efficiency strategy for businesses. A bonded warehouse is a building that stores and looks after international goods, in order to facilitate trade across borders. As global trade continues to boom, bonded warehouses help make international shipping more convenient for businesses and consumers. It is beneficial to consider bonded warehouses in cross-border trade, as the use can simplify the import process and reduce risk. When looking into the import or export process, keep an eye out for the benefits and impact of bonded warehouses in business strategy.
Understanding Bonded Warehouses
Once goods reach the border for crossing, they are subject to duties, fees or taxes in the country they are entering. One way to work around these fees is to store the goods in a bonded warehouse, until the fees can be paid or until the goods are exported. Bonded warehouses are usually privately owned, but they are regulated by the border services agency within the country.
A bonded warehouse is a secure facility where businesses can store their goods in an organized and environmentally friendly manner. The warehouses are used to store merchandise which has not yet had the payment of duties/fees completed, upon arrival in a country. Bonded goods are stored in a bonded warehouse, unlike non-bonded goods which are released at the border once the truck clears customs. As well, non-bonded carriers can't transport goods which are considered in-bond due to the fact that these goods will go beyond first point of arrival or entry.
Dutiable merchandise can be stored for a select period of time, usually until the importer sells the product to the market or the fees are paid. The country's specific customs agency will be responsible for regulatory supervision. The warehouses help provide trade incentive for companies who otherwise would face challenges importing their goods.
Canada and U.S. Bonded Warehouses
Canada and the U.S. both have bonded warehouses regulated by either the CBP (Customs and Border Protection) or CBSA (Canada Border Services Agency).
Companies who export goods into Canada, but do not have free trade agreements, will need to pay customs duties or fees. These duties are usually a barrier or challenge in international trade, because customers already pay tax on items purchased while the importer has to pay customs. However, with bonded warehouses in Canada, companies can defer their duties/fees payment until the product is sold to a market or until the importer can pay. This allows for goods to be transported and come into the country. You can store goods in the warehouse in Canada for up to four years, as per CBSA regulation.
The U.S. has a similar bonded warehouse system, in which the warehouse proprietor would be holding liability for the goods under the bond, until the goods are either exported, destroyed or released to the market via duty payment. Goods can be stored in these warehouses for up to five years in the U.S., based on CBP regulation. There are also strict practices and a series of documents to ensure the goods are accounted for.
The U.S. maintains 11 different classes of warehouses, according to CBP:
| | |
| --- | --- |
| CLASS | TYPE |
| 1 | Government owned. It is used to store seized items by the CBP which are awaiting review. |
| 2 | Privately owned, usually by the importer. Used to store goods belonging to proprietor. |
| 3 | Publicly owned. Available for storage of merchandise which has been imported and is subject to tax. |
| 4 | Stores heavy, bulky, or liquid merchandise. Liquid tanks or animal enclosures would apply in this category. |
| 5 | Used for storage of grains, usually in bins. |
| 6 | Storing manufacturing components, where some if not all are imported materials. |
| 7 | Storing metalbearing materials, for refining or smelting purposes. Either for export or domestic use. |
| 8 | A warehouse for the cleaning, repacking or somehow adjusting the merchandise, under CBP supervision. |
| 9 | Used for the sale of duty-free merchandise, storing goods used in duty free stores. |
| 10 | Storage of goods for duty free merchandise for sale on an aircraft/internationally, and not in duty free stores. |
| 11 | Storage of General Order merchandise. These are goods that may be missing proper documents, and can't be cleared quickly. |
What Is Permitted Within a Bonded Warehouse?
Customs does also enforce specific regulations as to what can be done to goods stored in these bonded warehouses. Goods can be disassembled or reassembled, packed or unpacked, so long as it is for packaging or processing purposes. The goods can also be tested, inspected and marked. Minor tasks such as cleaning, sorting, labeling and maintaining the product are also allowed. The rule of thumb is that you are allowed to touch the goods so long as any changes done are not adding more value to the goods.
Who Is Responsible For Goods Stored In a Bonded Warehouse?
Once the goods arrive at the warehouses, the warehouse operator would accept liability, alongside the importer of the goods. Any duties, taxes or fees which need to be paid are paused until these goods leave the warehouse for export or delivery. The importer or exporter would make a payment to a Treasury licensed company in order to obtain a customs bond for these goods.
What Makes Bonded Warehouses Beneficial?
Safety: The warehouses usually have a secure perimeter, cameras and record keeping practices which ensure that all the merchandise or cargo is looked after. The warehouses can help businesses paying insurance on their shipment, as it can lower the cost knowing that you are storing your goods in a secure location. Goods can be stored for a long term period of time, allowing importers to find markets and balance their cash flow while keeping their goods safe.
Money Management: Since the goods are stored in the warehouse, duty is not collected until the goods are withdrawn. Deferred duty payments ensures that importers can take more time to balance their expenses and manage their duties/fees payments. There is also more time to find buyers and a market for the goods. If the goods are exported instead of sold then no import duties need to be paid, meaning the business owners will avoid double taxation. This also applies to tariffs, as the price of duties/fees will be on the most recent regulation so if there are any changes or decreases in amount, the importer would pay the most recent amount.
Flexibility: These warehouses can conveniently be located near ports, which saves transit time. Bonded warehouses are a great option for businesses who don't yet have a clear market for their merchandise, as they provide a long term storage option. The goods can also be rearranged or labelled in these warehouses, while they are kept safe. Restricted goods which require more paperwork can be stored safely in these warehouses.
How Can Importers and Exporters Benefit From Bonded Warehouses?
Importers are able to store bonded goods in the warehouse until the market becomes favorable for selling those goods, or when there is increased demand, without paying duties or fees until this point.
Exporters are able to hold the goods at the warehouse for consolidation or until they are ready to be exported, without double paying taxes or fees, since the importer is not charged duties because the goods did not leave the warehouse. This allows them to save money and keep the goods safe.
Most of the time, it can be difficult to move goods from one country to another safely. However, with bonded warehouses, we can see how impactful they are on cross-border trade. If you're a business owner or importer with overseas operations, you know that it's important to keep inventory on hand. The warehouses are an ideal solution for companies that need to store and protect their inventory, including importing and exporting companies.