How Measurements Affect Freight Shipping
Measurement is important, especially when freight is moving between points around the world. Knowing the correct measurements allows for a smooth transit of freight, and ensures all relevant documents are filled out correctly. Having the correct measurements allow carriers to schedule freight in the most efficient way possible. It is is the key to better transit, for both truck drivers and shippers. Whether you are working on the Bill of Lading or trying to find carriers for a shipment, knowing the ins and outs of correct freight measurement can be the key to shipping any cargo efficiently.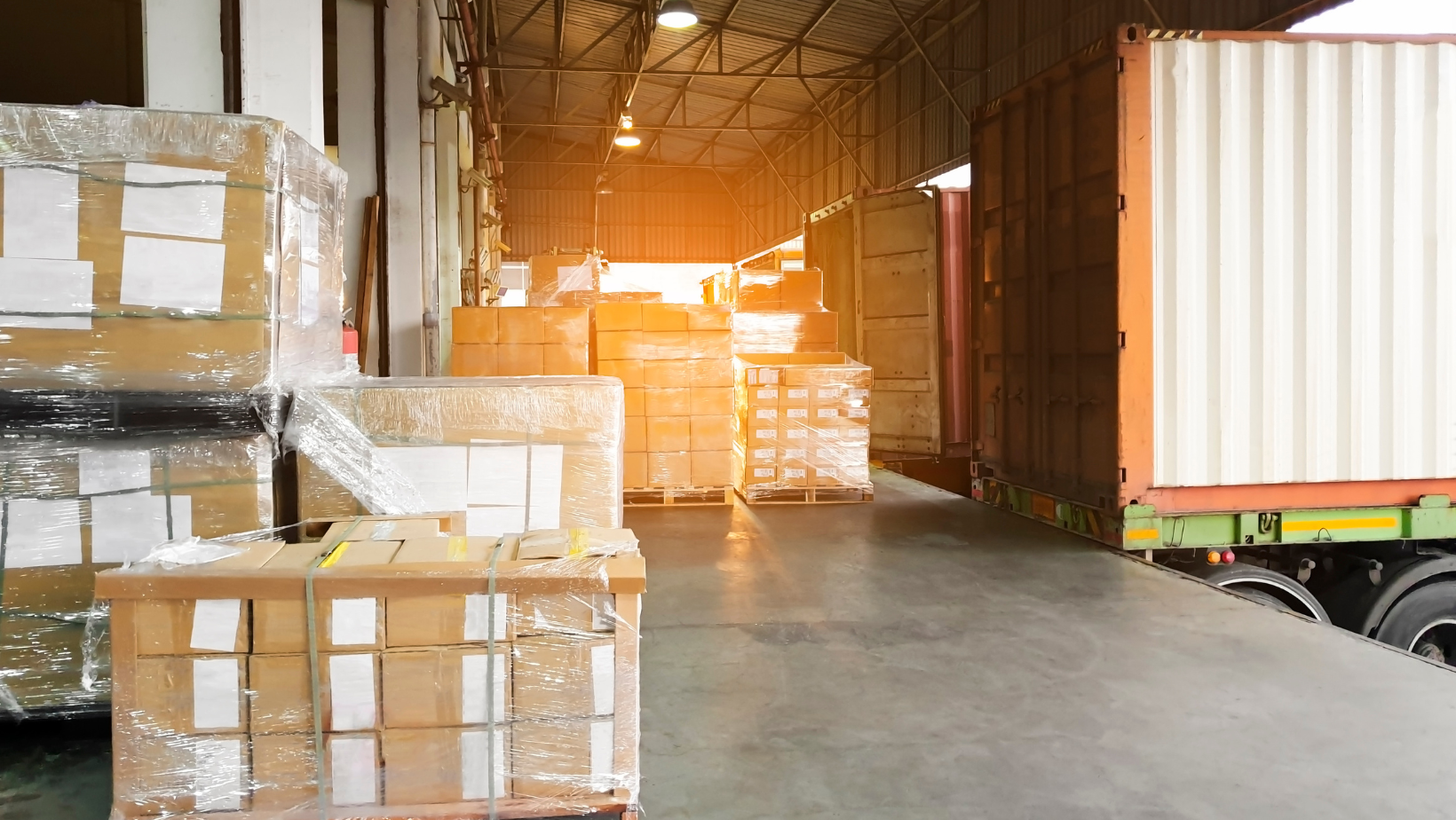 Shipping rates are determined by many factors, including where the product is coming from, how far it's traveling, and what products are being transported. You can expect shipping rates to be higher if the truck is driving a long distance or if they're transporting heavy or fragile items. Two of the most common methods used in the transportation industry are FTL (Full Truckload), taking up the entire truck's trailer space, and LTL (Less-Than Truckload) shipping, which is used for smaller freight that does not take up an entire trailer. Understanding the basics of LTL and FTL measurements allows us to know how freight is priced and transported in the safest manner.
There are many different kinds of trailers used in the shipping of freight. Some of the most common include dry van, reefer, intermodal, and flatbed. In order to understand how much freight can fit onto each truck, it is important to know the general measurements of the trailers.
An average semi trailer stands at the following measurements:
Length: 48 - 53 feet
Width: 8.5 feet
Height: 13.5 feet
DRY VAN

INTERMODAL

REEFER

FLATBEAD

Length: 48' - 53'
Width: 102"
Height: 8 ft.

Length: 53'
Width: 102"
Height: 9.5 ft

Length: 48' - 53'
Width: 102"
Height: 13 ft. 6"

Length: 48' - 53'
Width: 102"
Height: 5 ft.
LTL Shipping
In LTL shipping you may need to become familiar with multiple units of measurement in order to understand the most effective ways to transport freight. Freight shipping requires calculating the measurement of three dimensional spaces , in order to determine rates. These 3D types of measurements allow carriers or shippers to package goods more efficiently and transport them without potential damage.
Linear Feet
Linear feet is measurement used to refer to the length of the shipment within a truck. This allows for multiple different shipments to be packed into one truck (LTL), if the measurements are suitable. One linear foot is 12 inches. If a standard freight truck trailer is 53 feet long, you want to make sure the shipment fits and is priced accordingly to the space it is taking up within the truck. Remember that you are measuring how much space the shipment takes in terms of length and width. An accurate number of linear feet allows for a more detailed and accurate quote estimate for the pricing of the shipment.
To Calculate Total Linear Feet:
You will divide your total number of pallets in your shipment by 2

Then you take the result number, and multiply it by the length of the pallet (inches)

Finally, you will divide the result by 12, in order to get the linear feet of the shipment.
Keep in mind that if pallets in your shipment are not stackable then they will cost more to ship, because they take up more linear space. You can expect a charge of 1000lb per foot, for shipments which take up 10 linear feet or more. You also want to try to keep cargo height no more than 48". This allows carriers to stack pallets and provides lower freight cost, while giving more opportunity for different carriers to take the freight.
Weight
There are two different weight measurements which may be considered. You have the total weight of your shipment, including packaging. You also have dim weight (dimensional weight). Some carriers may use dimensional weight as opposed to the total weight of cargo, when determining pricing, in order to make up for the extra packaging or padding that some cargo has for protection, since it takes up space in the truck.
To calculate dimensional weight, you would multiply the length, width and height of the shipment. However, these numbers to tend to get high, so you would often see the number being divided by 139 or the carrier may disregard the dimensional weight entirely if its over a certain number. Carriers do tend to charge total weight if its higher than the dimensional weight, for standard purposes. This means that the larger of the two numbers, dim weight or total gross becomes the weight used to price your cargo, because of carrier space limitations.
Density
The calculations of density are used for classifying freight, in LTL shipping. You will need to accurately describe the goods being shipped on the Bill of Lading as well, which is why the density is important.
Many carriers may have rules in place regarding cubic capacity, which means that when a shipment has low density but large dimension objects, they can add a surcharge to meet minimum density requirements. However, often carriers will have a rule in place of minimum density they will transport. The rules are in place to protect the carrier's bottom line, because while low density pays more, it also can take up more space, not allowing carriers to load multiple paying shipments onto one truck.
---
How Freight Quotes Are Determined
Carriers determine rates based off combined density of an entire shipment (LTL) and not individual pallets. However, you want to make sure that your pallets are heavier if you can, and up to 48 inches length or width.
Two of the more common methods of addressing measurements in the shipping industry are per-foot adjustment rate and cost estimation. In per-foot adjustment; companies will either get a charge added on or deduction taken off based off how much less space or how much extra space the cargo is taking up. This is measured using the linear feet measurements. Meanwhile, in cost estimation; by calculating how much space the shipment is taking up in the truck, a carrier can provide a quote or fee estimate.
When you have your measurements, you would contact the carrier or the forwarder and submit the measurement, destination and origin, so that you can get an accurate quote.
---
FTL Shipping
Freight rates in FTL shipping are usually determined using the per mile rate, since the goods belong to one shipper only, so there is less emphasis on multiple destination or coordinating multiple shipments in one trailer. Mileage and destination are the key factors then, in determining FTL rates, which is easier to follow, but may also cost more for shippers, since the entire truck's space is being used for their cargo.
This system allows shippers to research the average per price mile to determine what their shipment may cost. The different types of trailers do have different pricing, with reefer freight being most expensive to use. Some of the average rates you may expect are:
Reefer: averaging $3.19 per mile

Dry Van averaging $2.76 per mile
Flat-bed is also slightly more expensive for shippers due to size and weight restriction. Keep in mind there will also be accessorial charges sometimes added on, such as freight lanes, expedited service, or backhaul availability.
There are a lot of different measurements used for freight, from length to weight and more. Keep it simple and use the dimensions provided on your shipping label to ensure safe delivery. Trucking rates also depend on a variety of factors, so it's important to know how they are calculated, before settling for any specific quote or handing out quotes to potential shippers. No matter which part of the industry you are in, the numbers matter. When you can understand the science behind freight measurement, it is easier to understand which shipping method is most effective and how to package freight efficiently. Accurate shipment measurement is a solution to quick, cost-effective shipping.