WHAT YOU NEED IN ORDER TO CROSS THE BORDER
The last thing you want is to end up stuck for days at the border because you don't have all of your documents.
Truck drivers, transportation companies or carriers; before you go, keep in mind what you need to cross the border with your goods or shipment. Times are busy and it is easy to overlook important details. Zipments is addressing concerns and common questions truck drivers and carrier companies have had about crossing the border, helping to transport goods efficiently and easily. We've made a quick checklist of requirements you need to cross the border into Canada or the United States: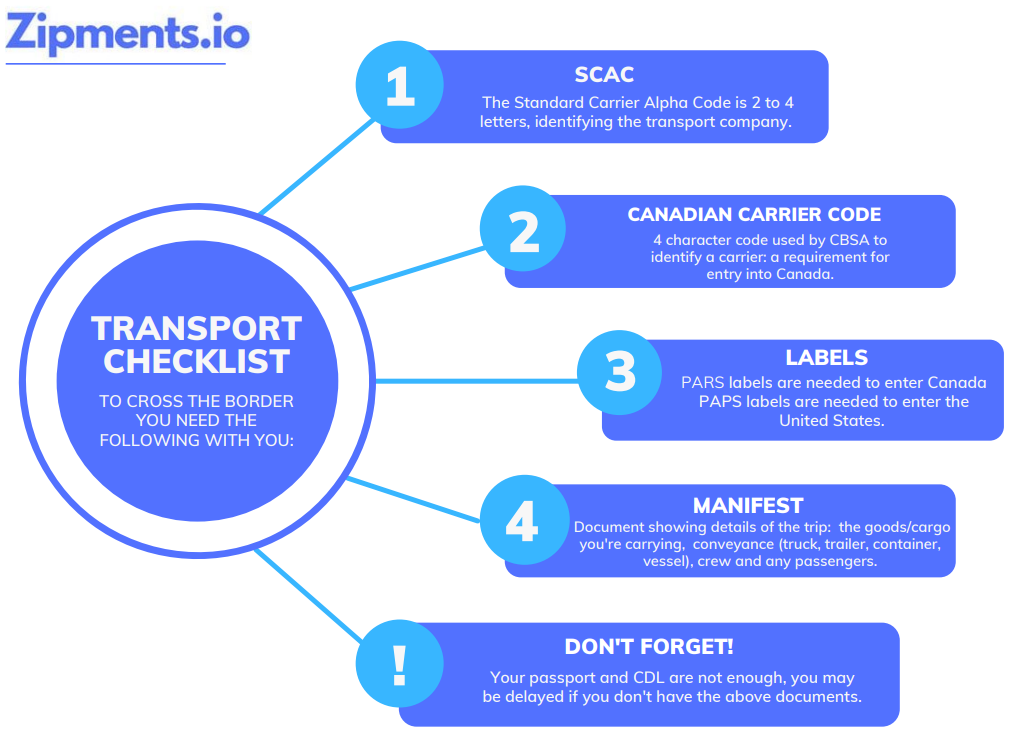 You need your SCAC, a Canadian Carrier Code, Your PARS or PAPS Labels, and your Manifest, in order to cross the border into Canada and the United States. Make sure these are with you, otherwise CBSA (Canada Border Services Agency) or customs may delay your crossing!