Cross-Border Transport: Canada Entry Rules for Commercial Drivers
The United State's relationship with Canada is an important one. The two nations do business together (and lots of it), and geographically they share a land border. This creates opportunity for frequent cross-border transport, but not without a few specific rules. When U.S. carriers are looking to increase their load opportunities by crossing into Canada, they need to be aware of Canadian regulations and guidelines. If you're planning to move your freight between Canada and the United States, there are several factors to consider when it comes to driver entry.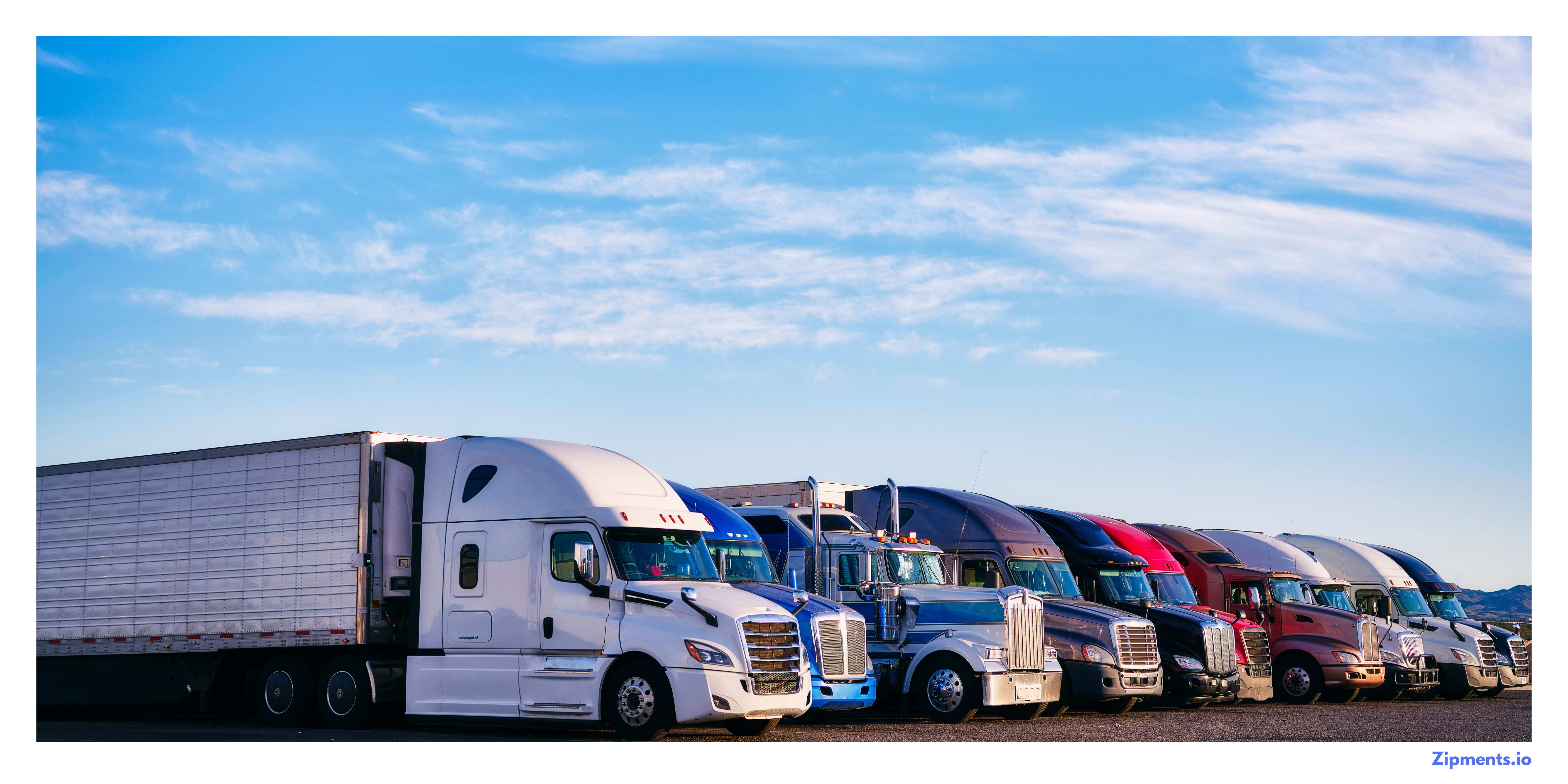 While commercial goods or shipments have their own specified regulations and rules for entry, so do drivers. When entering Canada, the rules for commercial drivers are similar to rules for U.S. entry, with a few exceptions.
ArriveCAN
For drivers transporting to Canada using CMVs, it is important to note that Canada still has vaccination rules in place, as of now. All truck drivers will need to present their ArriveCAN at the border, in order to be cleared to cross.
Identification
In order to enter Canada, drivers need to present two government issues forms of identification which proves identity and citizenship of either US or Canada. This can be your CDL license, passport and even birth certificate. Drivers should also ensure they have their basic required documents before heading out:
Clean CDL license
A valid passport
Social Security Card
Driver's companies may also need to contact Citizenship and Immigration offices firstly to ensure that their driver can enter the country and has proper clearances. Certain criminal convictions may make a driver inadmissible to Canada, so it is important to know ahead of time.
FAST Card
Drivers can also attain the FAST card for a quicker entry process, and border clearance. Permanent residents of U.S. or Canada can apply for the card. This card is the transportation equivalent to the NEXUS card. However, keep in mind that currently Canada has some delays on processing applications, as per the CBSA.
If you have the card, you can cross the border in the designated FAST lane or booth. FAST locations are found at:
Sarnia, ON / Port Huron, MI

Fort Erie, ON

Windsor, ON / Detroit, MI

Emerson, MB

Pacific Highway, BC / Blaine, WA
In order to use the FAST lanes, it is important the driver's goods they are transporting adhere to certain rules as well:
Goods cannot be prohibited, controlled or regulated importations as outlined in any act of Parliament or provincial legislation
Goods cannot be subject to the release requirements of any other government department
Goods must be shipped directly to Canada from either U.S. or Mexico.
CBSA Carrier Code
Carriers entering Canada will need authority to do so, and a big part of being able to enter is having the Canadian Highway Carrier Code. The driver needs to have the assigned carrier code, which is a four character identifier for the carrier. It is used in the PARS system and carriers also need to have printed barcodes ready to attach to their BOL's, as the CBSA requires this for entry.
In Canada, drivers are required to complete pre-trip inspections every 24 hours. They must also carry their latest inspection report and their inspection schedule with them.
ELD Mandates
When operating in Canada, a driver has to abide by the ELD mandate and ensure they follow Canada's HOS (hours of service) requirements. The rules are currently enforced, but from January 1, 2023, there will be penalties for those who do not adhere to the ELD mandate rules.
Word of Advice: When it comes to cross-border transport into Canada, the e-Manifest is mandatory and requires carriers to transmit data about cargo and conveyance a minimum of one (1) hour before arrival. At the customs booth, the driver is to hand over the documents: e-Manifest lead sheet first, then BOLs with the PARS attached. One PARS per shipper.
Traveling into Canada is not as complex as it may seem at first. Once you have cleared the checklist of requirements for entry, you can simplify the cross-border process. Carriers or drivers who are aware of the rules for entry into Canada, will now be able to increase their load opportunities, by accessing new markets and a greater variety of loads!